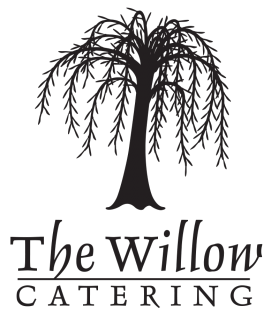 Food is the most important part of any party, wedding, birthday, anniversary or any other social gathering. Choose The Willow Restaurant to provide catering services and make your next party a grand success. We have already made a name for ourselves as a leading wedding caterer in Washington Court House, OH. From weddings and beyond, we know how to cook up a good party. Our catering menu, which has a wide variety of items, can be customized based on your preferences. Here are the details on your choices to get your party started.
Our Catering Menu
At The Willow, we're very experienced in the art of catering a great social event. From weddings and beyond, we know how to cook up a good party. Here are the details on your choices to get your party started.
Entrées – $4.50 and up
Roast Beef
Ham Loaf
Grilled Chicken
Roast Pork
Ham
BBQ Ribs
New York Strip Steak
Prime Rib
Meatloaf
Baked Steak
Chicken & Noodles
Beef & Noodles
Lasagna
Baked Ziti
Baked Spaghetti
Roast Turkey Breast
Pulled Pork
Beef Brisket
Rolled Stuffed Pork Loin
Chicken Alfredo
Chicken Parmesan
Grilled Salmon
Parmesan Tilapia
Chicken Rice Casserole
Stuffed Chicken Breast
Stuffed Chicken Supreme
Pot Roast
Sirloin Steak
Filet Mignon
Grilled Shrimp (Scampi)
Vegetarian Choices Available Upon Request.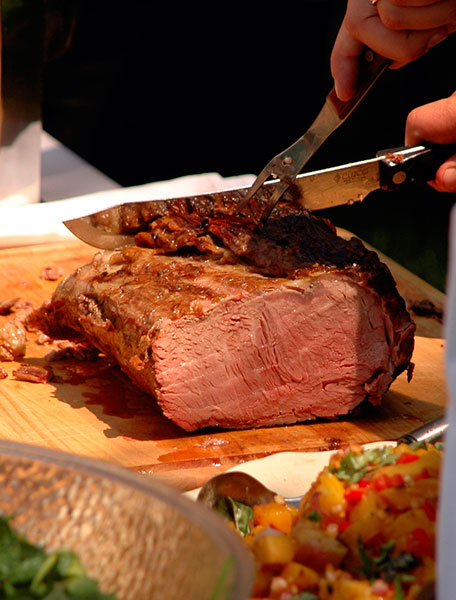 Soups
Chili
White Chicken Chili
Vegetable Beef
French Onion
Broccoli & Cheese
Creamy Potato
Tomato Basil
Chicken & Noodles
Beef Barley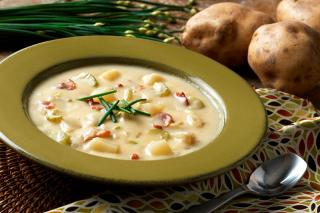 Desserts – $1.75 to $3.50
New York Cheesecake
Chocolate Rum Cake
Decadent Brownies
German Chocolate Cake
Pineapple Up-Side Down Cake
Texas Sheet Cake
Hot Fudge Cake
Turtle Cake
Assorted Fruit Crisps
Assorted Fruit Cobblers
Homemade Fruit Pies
Homemade Cream Pies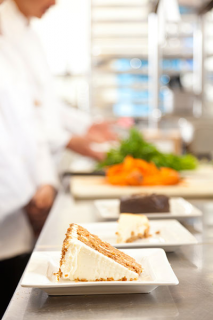 Hors d'Oeuvres – $1.75 to $4.00
Shrimp Cocktail
Fresh Fruit
Sweet and Sour Meatballs
Stuffed Mushrooms
Chicken Wrapped in Bacon
Cheese (Ball) and Crackers
Potato Skins
Mozzarella Sticks
Spinach Artichoke Dip
Buffalo Chicken Dip
Vegetables and Dip

Side Dishes – $1.25 to $2.75
Green Beans
Scalloped Corn
Mashed Potatoes/Gravy
Baby Red Potatoes
Baked Potatoes
Twice Baked Potatoes
Scalloped Potatoes
Potato Casserole
Sweet Potato Casserole
Green Bean Casserole
Wild/White Rice
Roasted Vegetables
Macaroni & Cheese
Broccoli Casserole
Loaded Baked Potatoes
Steamed Broccoli
Applesauce
Stir Fry Vegetables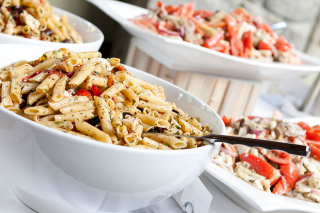 Salads – $1.25 to $2.75
Tossed Salad
Broccoli Salad
Marinated Vegetables Pasta Salad
Spinach Salad
Tomatoes and Mozzarella w/Basil
Italian Crunch Salad
Nacho Taco Dip
Seafood Salad
Chicken Salad
Fruit Salad
Caesar Salad
Tomato Basil Couscous
Potato Salad
Cole Slaw
Marinated Cucumber/Onions
Three Bean Salad
15% Gratuity will be added to the final bill. Pricing is subject to change without notice, and may vary depending on choices. Please call for details.
Eat With Us
Are you hungry and looking for something tasty to eat? We offer the best of American cuisine. Visit our restaurant today!